The Society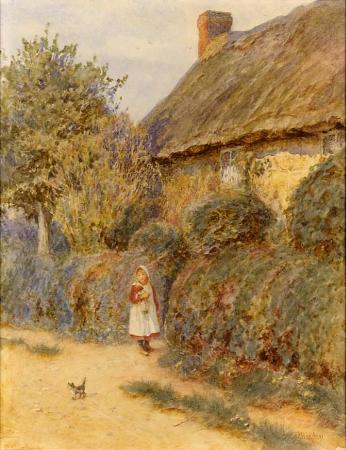 The Helen Allingham Society is a non-profit organization created to celebrate the art and life of Helen Allingham. Our mission is simply to serve Helen admirers around the world by providing a site to meet, learn, communicate, and enjoy her beautiful watercolours.
This site will help you learn about Helen's life and her contribution to Victorian art. It also provides an extensive gallery of her works, organized by thumbnail photos and titles. We will try to keep you up to date on auctions, exhibitions, and galleries where you can buy or sell her paintings. And finally we provide access to books and prints for your education and enjoyment, as well as links to related sites. We hope you enjoy our peaceful little corner of the world, pass the word to your friends, and stop back often.
Feel free to write - we would love to hear from you!
Tom Schaefer
President